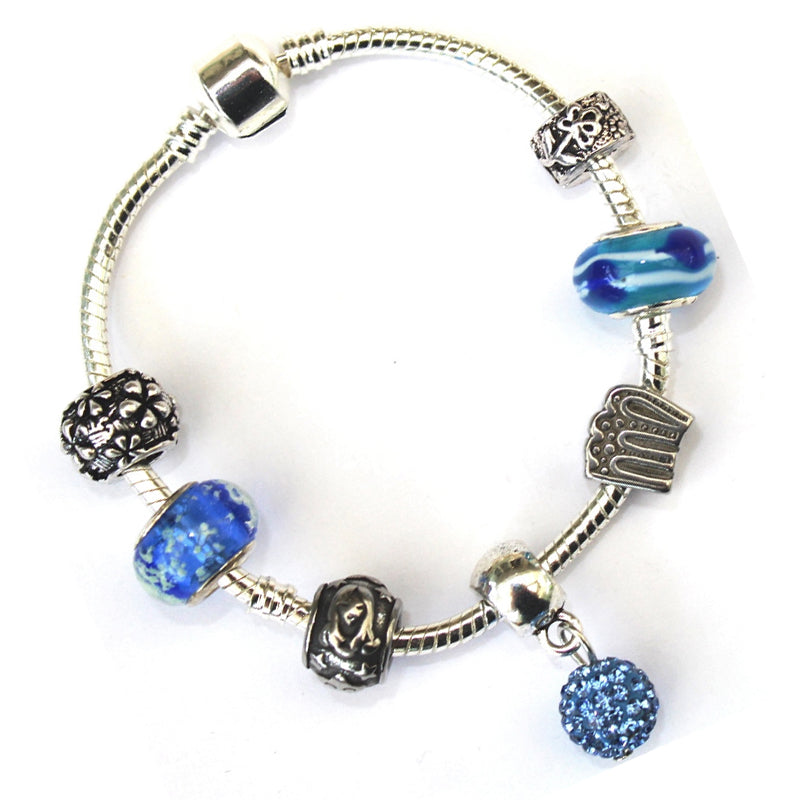 Our Virgo charm bracelet is the perfect gift for girls and ladies with a birthday between the dates of 23rd August and 22nd September.
This bracelet has been exclusively designed for 'Liberty Charms' using the carefully selected beads and charms shown.
The cool, calm clarity that this sign exudes is why the symbol of the maiden was chosen to represent Virgo. People born under this sign are typically mild mannered on the surface, but underneath there is a flurry of activity. Their minds are never quiet; always thinking, calculating and assessing.
This pretty bracelet comes wrapped in tissue paper and presented in a velvet pouch with pillow box.
Size Guide: Most accurate if you can measure wrist directly. When measuring the wrist please add 2-3cm to the wrist measurement to allow for the beads.

General Size Guide: 
Small Adult = 18cm
Small-Medium Adult =19cm
Medium Adult = 20cm
Medium-Large Adult = 21cm
Large Adult = 22cm
Extra Large Adult = 23cm