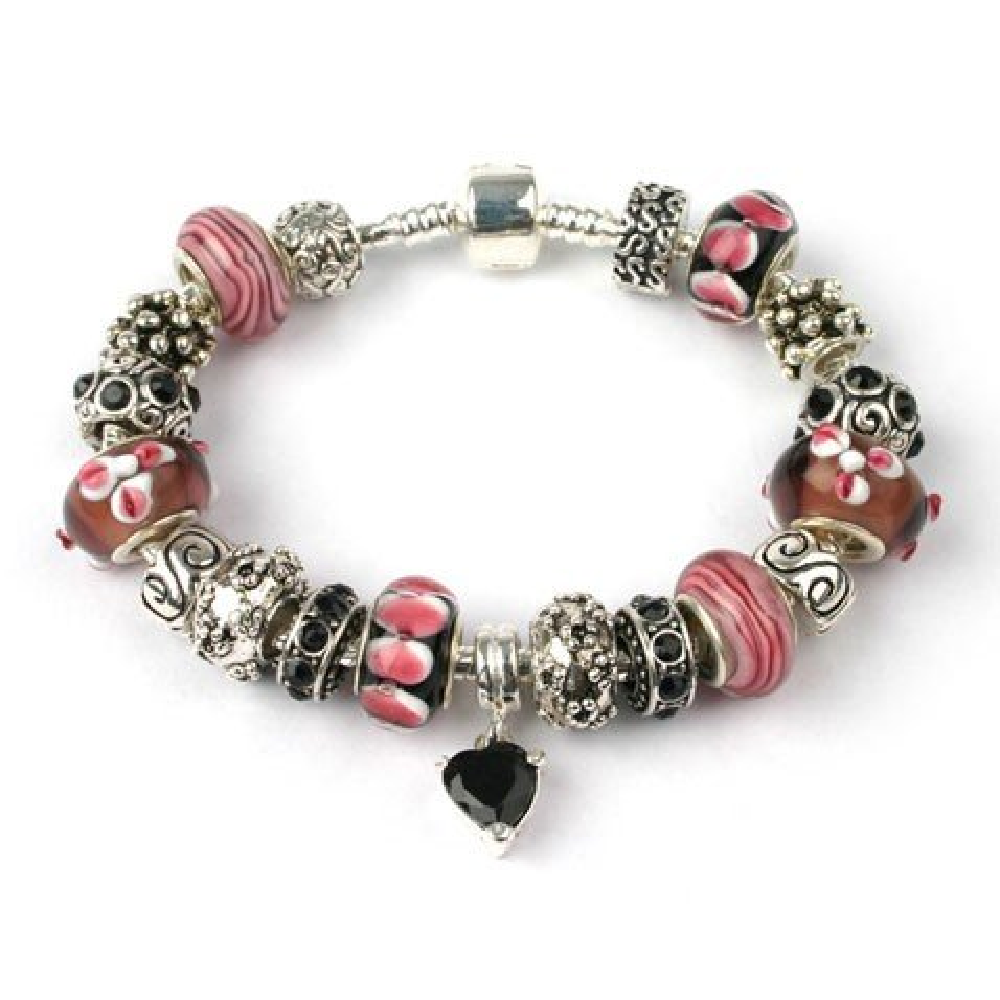 Adult's 'Flamenco' Silver Plated Charm Bead Bracelet
Our beautiful 'Flamenco' bracelet full of pink, brown and silver beads and charms, makes a lovely gift for a special lady.
Features:
A silver plated charm bracelet in the size of your choice and the collection of beads and charms shown.
'Daisy Wheel' and 'Bobble' charms
'Petal Power' pink glass beads
'Rosy Glow' glass beads
'Candy Floss' glass beads
'Black Crystal Heart' drop charm
'Black Stone Silver Swirls' charms
'Antique Midnight Shimmer' charms
'Antique Scroll' and 'S' clips charms
This lovely bracelet set is ready to give as a special gift, wrapped in tissue and presented in a velvet pouch with presentation box.
Size Guide: Most accurate if you can measure wrist directly. When measuring the wrist please add 3-4cm to the wrist measurement to allow for the beads.
General Size Guide:
Small-Medium Adult =19cm
Medium Adult = 20cm
Medium-Large Adult = 21cm
Large Adult = 22cm
Extra Large Adult = 23cm