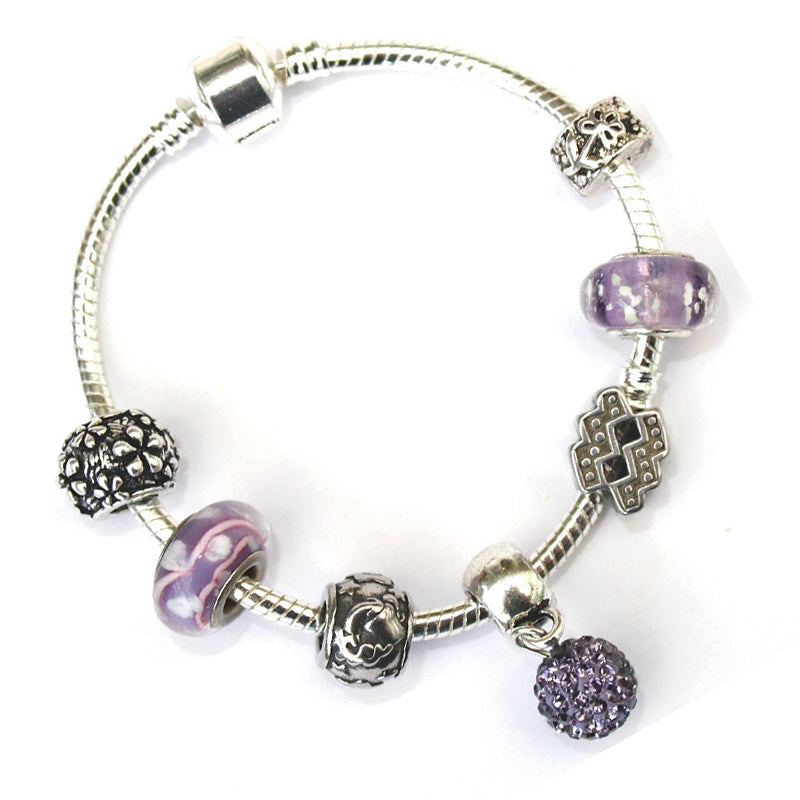 Adult's Aquarius 'The Water Bearer' Zodiac Sign Silver Plated Charm Bracelet (Jan 20-Feb 18)
Our Aquarius charm bracelet is the perfect gift for girls and ladies with a birthday between the dates of 20th January and 18th February.
This bracelet has been exclusively designed for 'Liberty Charms' using the carefully selected beads and charms shown.
The symbol for the zodiac sign Aquarius is a man carrying a pitcher of water. This is because Aquarians are often generous with their time and resources. 
This pretty bracelet set is ready to give as a special gift, wrapped in tissue and presented in a velvet pouch with presentation box.
FREE Standard USA Delivery & 10% OFF First Order code is CHARMING
General Size Guide: 
Children Age 2-4 = 15cm.
Children Age 5-8 = 16cm.
Children Age 9-13 / Extra Small Adult = 17cm.
Small Adult = 18cm.
Small-Medium Adult = 19cm.
Medium Adult = 20cm.
Medium-Large Adult = 21cm.
Large Adult = 22cm.
Extra Large Adult = 23cm.
Size Guide: Most accurate if you can measure wrist directly. When measuring the wrist please add 2-3cm to the wrist measurement to allow for the beads.