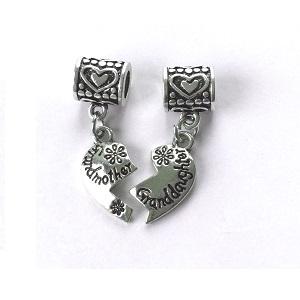 A set of two, beautifully polished, Grandmother and Granddaughter Split Heart Pendant Drop Charms. When you put the two halves together you will create a whole heart.
Add a personal touch with these thoughtful charms. These items are compatible with all of our bracelets as well as most other makes of charm bracelets.
Dimensions 29mm x 8mm. Hole size 5mm.
Gift wrapped in tissue paper with gold sticker.