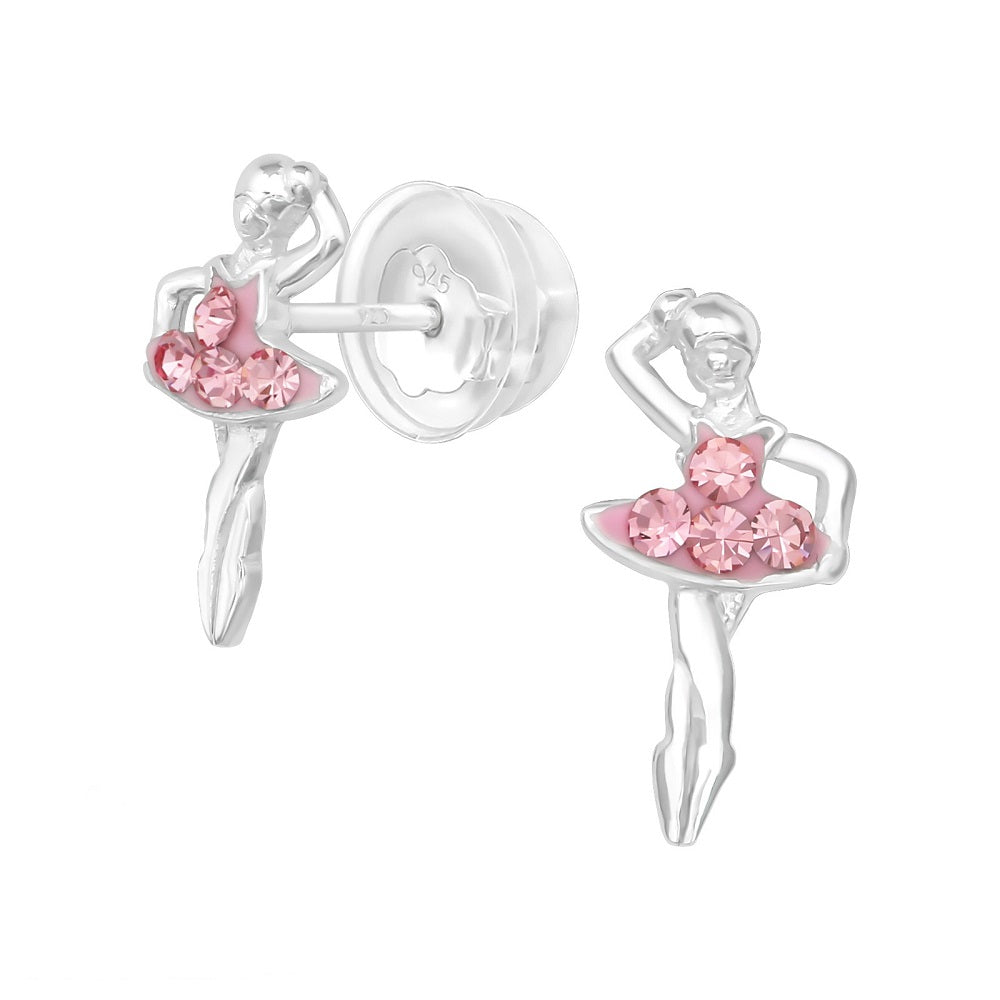 Children's Sterling Silver Ballerina With Pink Diamante Dress Stud Earrings
Our pretty 'Sterling Silver Ballerina Stud Earrings' feature a delicate ballerina wearing a tutu encrusted with tiny pink diamante crystals for added sparkle.
These earrings are from our new premium range. They feature a silver butterfly back encased in silicon for added comfort. They are solidly built and durable.
These gorgeous earrings would make an excellent gift for all budding ballerinas.
They are very lightweight, super comfortable and measure approximately 6mm x 12mm, making them ideal for little girls' ears.
Material: 925 Sterling Silver
Pink Diamante Crystals
Butterfly back fastening encased in silicon
All our Earrings For Children are Hypoallergenic
Supplied with a gift box.