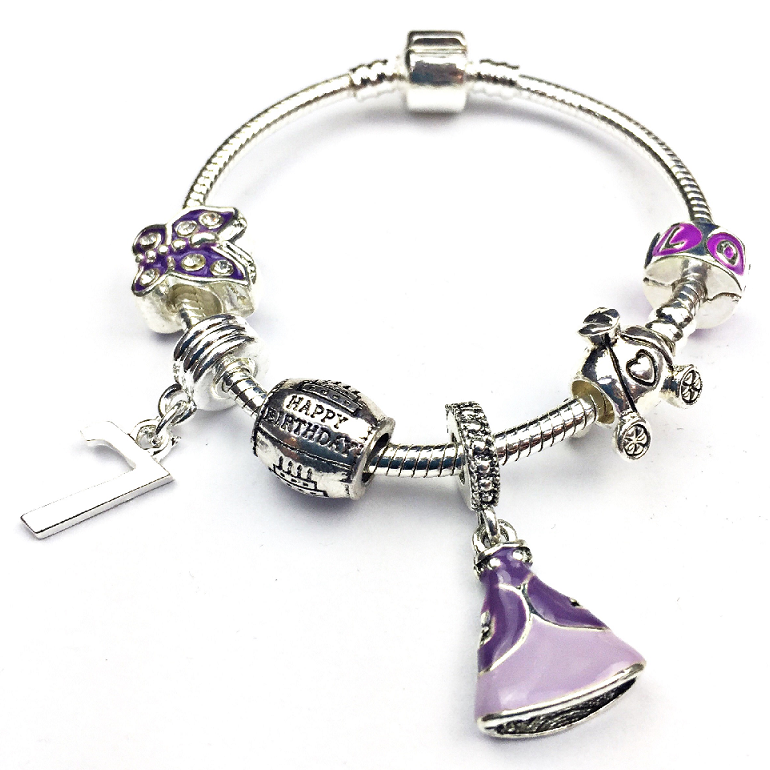 This pretty 'Purple Princess 7th Birthday' charm bracelet is designed by Liberty Charms. The set includes a silver plated bracelet and the selection of beads and charms shown. A fabulous bracelet that any little girl will love on her special day.
Features a purple princess drop charm, a happy birthday charm, silver pumpkin carriage, purple butterfly, '7' drop charm, and a purple 'Love' clip.
A perfect birthday gift for a special 7-year-old girl.
Supplied gift wrapped in tissue and presented in a velvet pouch with presentation box.
Size Guide: Most accurate if you can measure wrist directly. When measuring the wrist please add 2-3cm to the wrist measurement to allow for the beads.
General Size Guide:
Children Age 5-8 = 16cm
Extra Small Adult Age 9-13 = 17cm
Small Adult = 18cm